Presumed Problem
There has been a widespread fear that marijuana can drive people crazy, lead them to other drugs, initiate a life of crime, and possibly cause death. Those who have tried it tend to disagree with these horrific assessments.
---
Solution
Outlaw the use of marijuana, especially if it is used for pleasure.
---
Narrative
Marijuana (aka: cannabis, Mary Jane, grass, pot, weed, ganja, dope, herb, joint, pakalolo, tea, homegrown, doobie, and more) is illegal by federal law in the United States and, until recently, in all states of the union. This legal status dates back to the "Reefer Madness" caricature of the 1930s.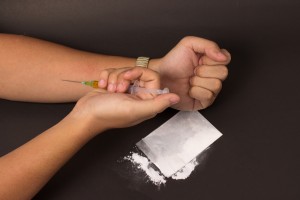 Marijuana is officially classified as a Schedule 1 drug, along with opium, LSD, morphine, heroin, and others. Cocaine, by contrast, is classified as a less dangerous drug: Schedule 2.
The outlawing of marijuana is now part of a broader "war on drugs," a term first popularized during the Nixon administration. It is estimated that the current war on drugs in the USA costs some $51 billion a year.
The prohibition on marijuana has begun breaking down, however.  In Colorado (2012), Washington (2012), Oregon (2014), and Alaska (2014), possession of small amounts of marijuana became legal. In 2014, it was also legalized in the District of Columbia, though, as of this writing, some in the U. S. Congress are threatening to overturn that vote by District citizens.
---
Was the Problem Real?
At the outset, we reviewed some of the reasons given for outlawing marijuana in the first place: the "problem" for which banning grass was a "solution."  We have now had enough experience with legalized marijuana use to begin evaluating whether there was a problem in the first place.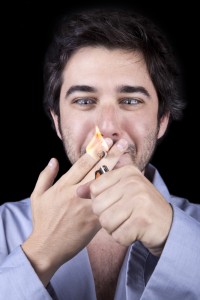 So far, there has still never been a recorded death due to marijuana: excluding someone getting stoned and falling off a cliff. There is ample evidence of deaths due to alcohol, tobacco, heroin, and other drugs, but none from marijuana.
How about marijuana as a gateway drug? There is no evidence to resolve this matter one way or the other, but some logic might be useful. When and where marijuana is illegal, users are required, by definition, to buy grass from criminals. Many of those criminals also sell other illegal drugs. It is reasonable to imagine that illegal drug-dealers will encourage marijuana purchasers to try something more potent (and with a higher profit margin for the seller).
Now consider the carefully scrutinized LEGAL merchants in, say, Colorado. How likely do you imagine it is that a pot store clerk will say, "I see you have a fondness for Acapulco Gold and Maui Wowie. Can I interest you in some meth, cocaine, or heroin?" And if logic isn't enough, there has been no evidence of that gateway problem.
There is no solid evidence that marijuana is deadly by itself, nor, logically, would legal grass lead to harder drugs.
---
Negative Consequences
There is an inevitable comparison between the war on drugs and Prohibition from 1917 to 1933. The Volstead Act and the Eighteenth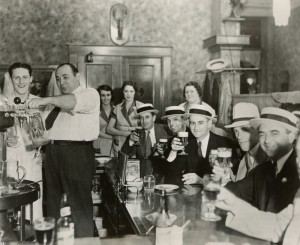 Amendment to the U. S. Constitution heralded a violently colorful saga in American history, with Carrie Nation, the Anti-saloon League, and the Women's Christian Temperance League, on the one hand, and the bootleggers such as Al Capone, on the other hand. In between were millions of ordinary citizens who managed to keep drinking anyway.
The illegal status of alcohol generated a number of negative side-effects. There was violence in law enforcement attempts to shut down "speakeasies," for example. But there was also violent competition among those violating the law—most dramatically evidenced in the Saint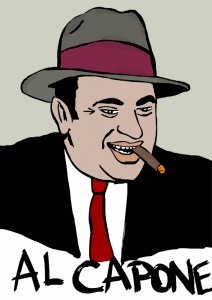 Valentine's Day Massacre. Perhaps the biggest difference between the drive-by shootings of the Prohibition era and the current war on drugs is that the cars of the 1930s had running boards where machine-gunners could stand.
The violence generated by Prohibition came to an end in one day: December 5, 1933. On that day, the 21st Amendment to the U.S. Constitution repealed the 18th Amendment, and alcohol was once again legal. There was no longer a need for bootlegging nor the violent competition among bootleggers.
The most deadly side-effect of marijuana use is legal. In 2013, over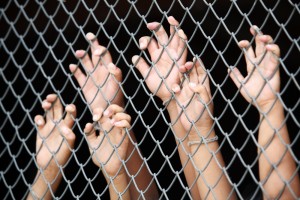 600,000 Americans were arrested for possession of marijuana. It has been estimated that more than 200,000 students have lost their federal financial aid eligibility due to drug convictions.
The total repeal of anti-manijuana laws would have an immediate impact on the imprisonment of young people guilty of lighting up a joint. Moreover, legalizing marijuana would automatically do away with the problems flowing from the illegal pot trade. There might very well be drive-by shootings and other violence associated with other drugs, but the most popular one would have been taken out of the equation.
Again, we see the the "problem" was not real, but the "solution" was disastrous.
© Earl Babbie 2016, all rights reserved  Terms of Service/Privacy
---
Source
http://www.drugpolicy.org/drug-war-statistics, accessed July 14, 2015.